XRender Client FAQ
---
XRender Client FAQ
Q:Where can I download the XRender client?
A:You can find the "Download" button at XRender website in both "Home" page and "Cloud Rendering" page, or you can download the XRender Client hereopen in new window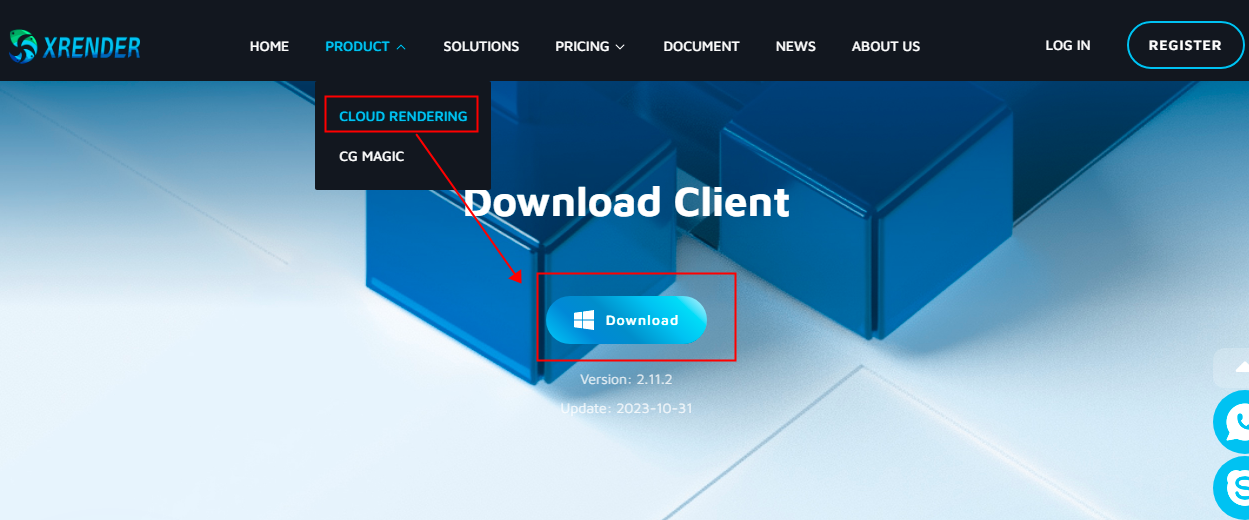 ---
Q:What operating system does XRender Client support?
A:
Windows 7 or upper version, 64-bit operating system.

Linux system.
---
Q: What's the difference between master account login and sub-account login?
A:To login the master account, please enter master account name + passwords or email address + passwords.
---
Q:About XRender client settings?
A:You can open the XRender Client setting panel on the top right of the client for basic settings.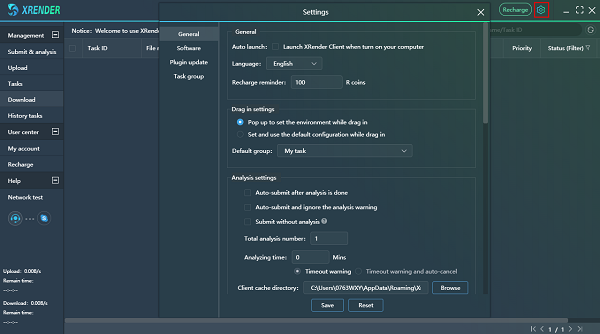 ---
Q:How to change the version of the software/plugin after submitting the tasks?
A:Right click the task, choose "Modify software", set the software/plugin and other settings you need and create a new task to render.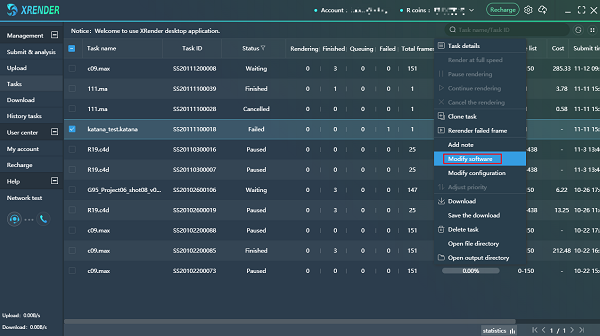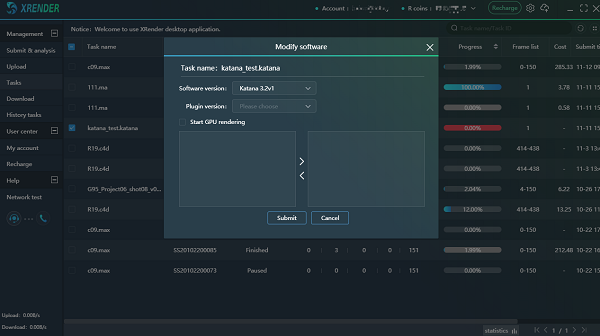 ---
Q:How to speed up rendering?
A:For large files or project with limited time, you can boost your rendering with XRender in the following ways:
a. Use a machine with a higher thread count for cloud rendering. The more thread you use, the faster the render speed will be.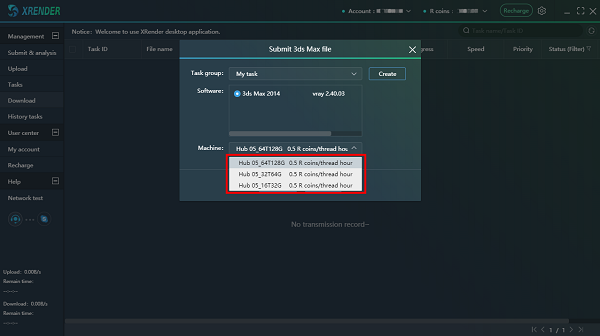 About machine

①. "T" refers to thread and "G" means the memory of the machine.
②. The unit price of each machine.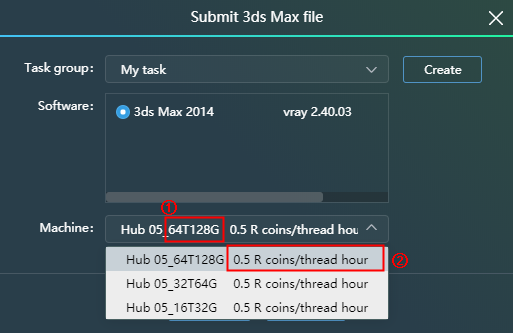 The machine users can see in the XRender Client is the basic model, for bigger projects, hyper-threading nodes are also available. Please feel free to contact us.

b. Use more render nodes. A certain number of servers are automatically allocated for rendering according to the size of the file. If you want to increase the rendering speed, users can contact online customer service to manually add more rendering nodes.