XCloud Disk
---
XCloud Disk
---
About XCloud Disk
XCloud Disk is a cloud disk researched and developed independently by XRender.
It is used to store and manage your rendering assets, which helps to save a lot of time when uploading files to XRender client.
Note: The XCloud Disk will be downloaded and installed together with the XRender client. It also shares the same account with XRender Client.
a. Please contact us to obtain access to the network disk.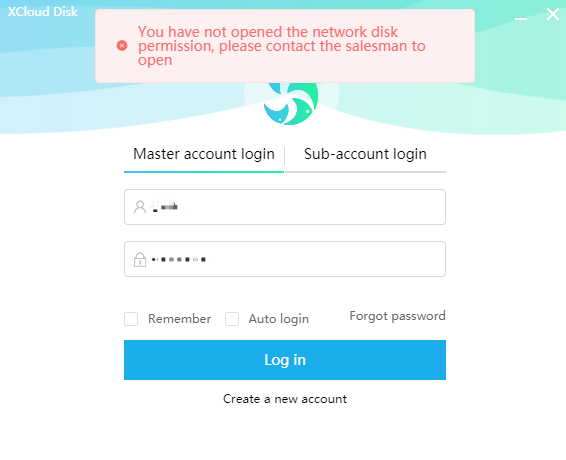 b. Open the XCloud Disk and login with your XRender account.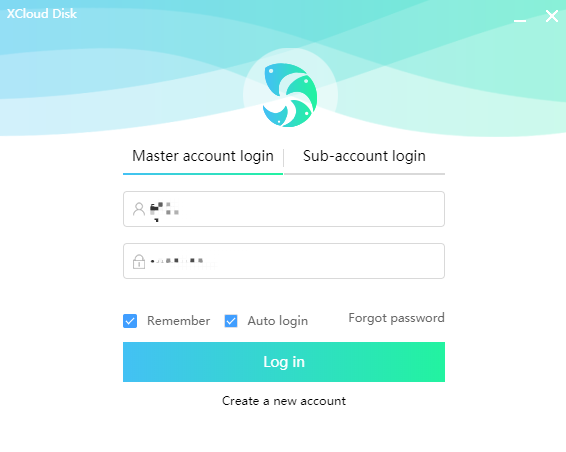 c. Add a new farm and upload your assets to the Disk or download your assets.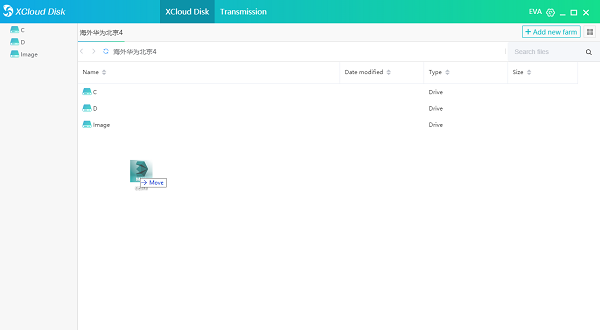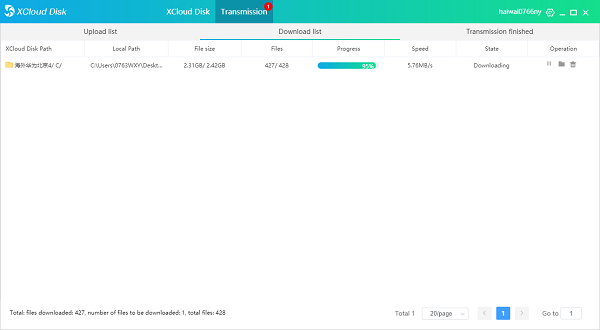 d. XCloud Disk enables our clients to submit tasks to XRender for cloud rendering as well.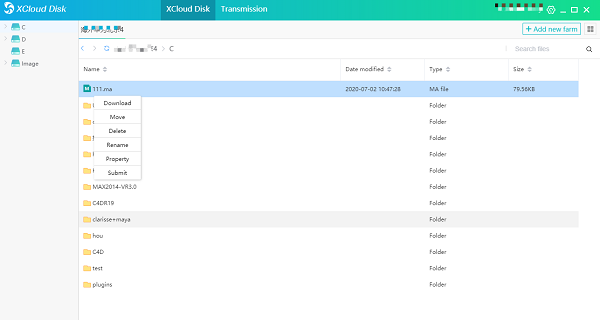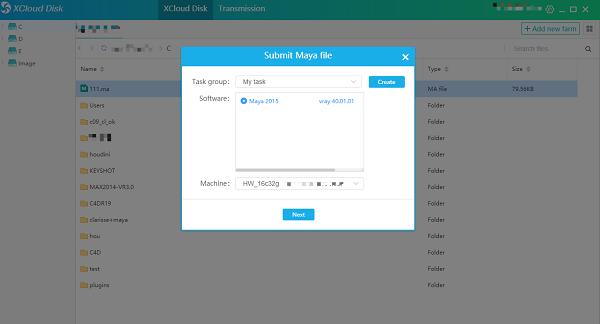 e. You can also download your finished rendering results from the "Image" Drive.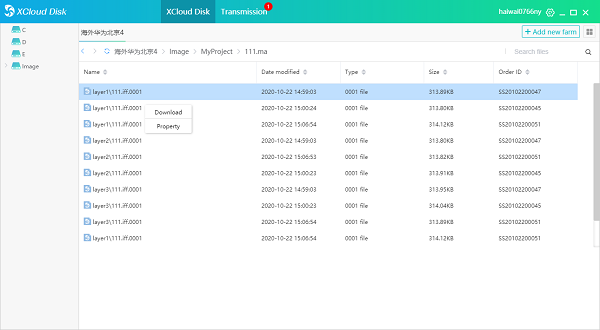 Video explaining how to use XCloud Disk