Sign in
---
Sign in
---
Sign in at XRender website
a. Open the XRender website www.xrender.cloud
b. Click [CLOUD RENDERING] in [LOG IN] menu

c. Enter username/phone number/email and password to sign in XRender master account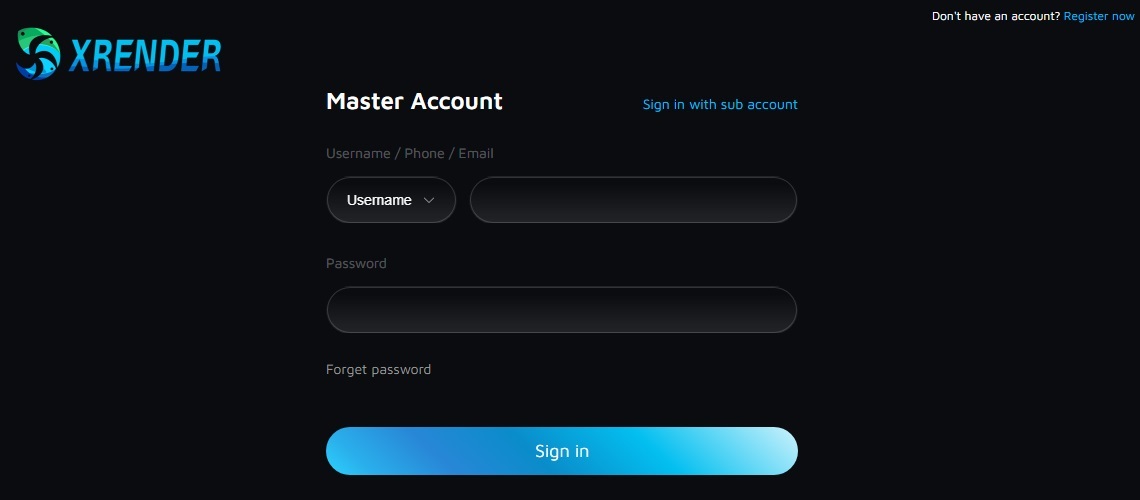 Or login the sub-account with master accout name, sub-account name and password.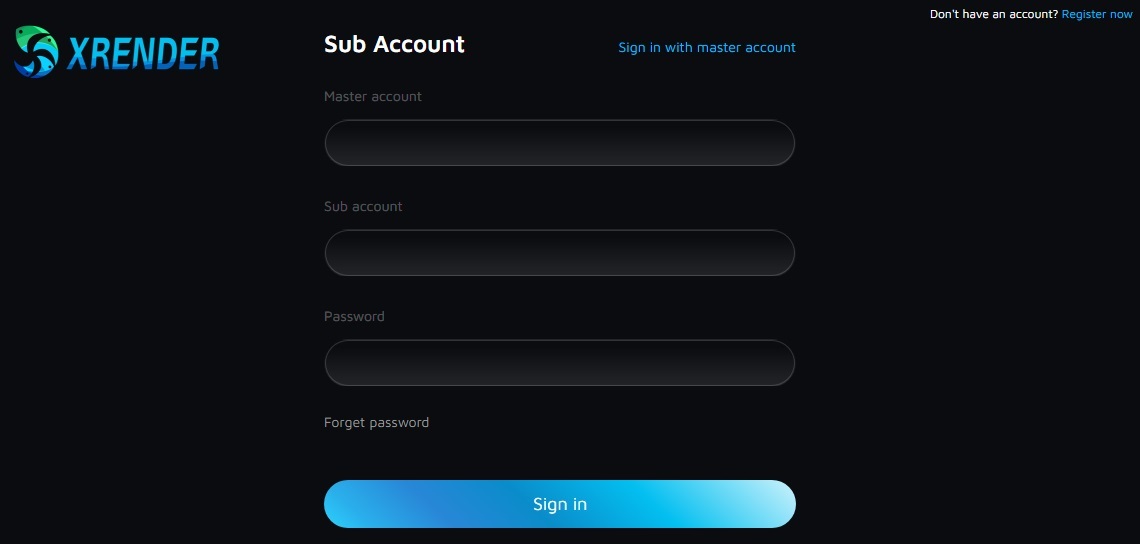 d. XRender also supports third party sign in, you may click the corresponding button to sign in XRender directly using your Google or Facebook account

---
Sign in at XRender client
a. Open the XRender client and enter your account information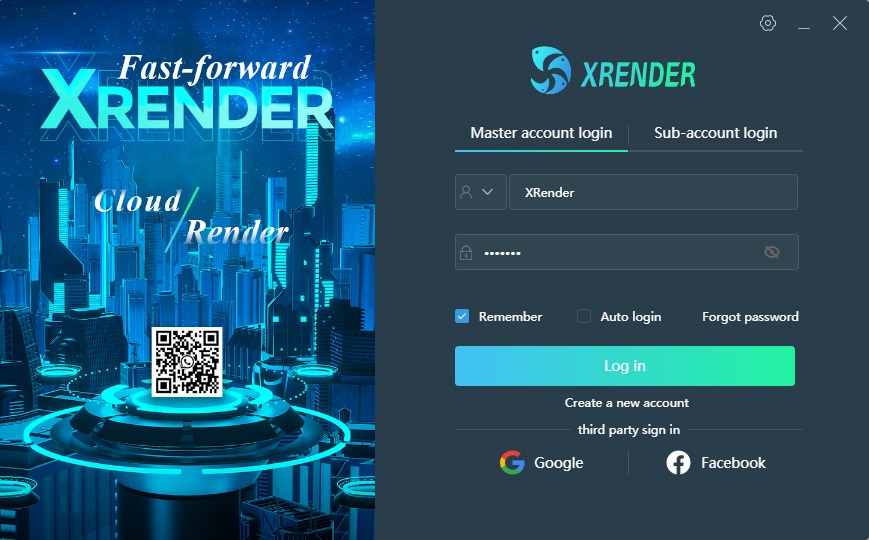 b. Or you may sign in XRender with your Google or Facebook account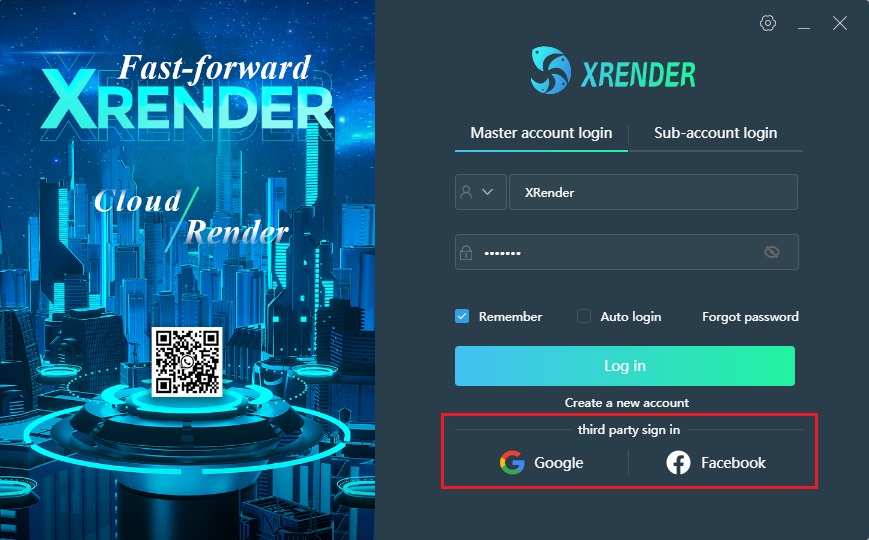 ---
Forget Password
For users who forget the login password, you may follow the step to retrieve password.
---
Master Account:
a. Click the [Forget password] button at website or at the client to retrieve password.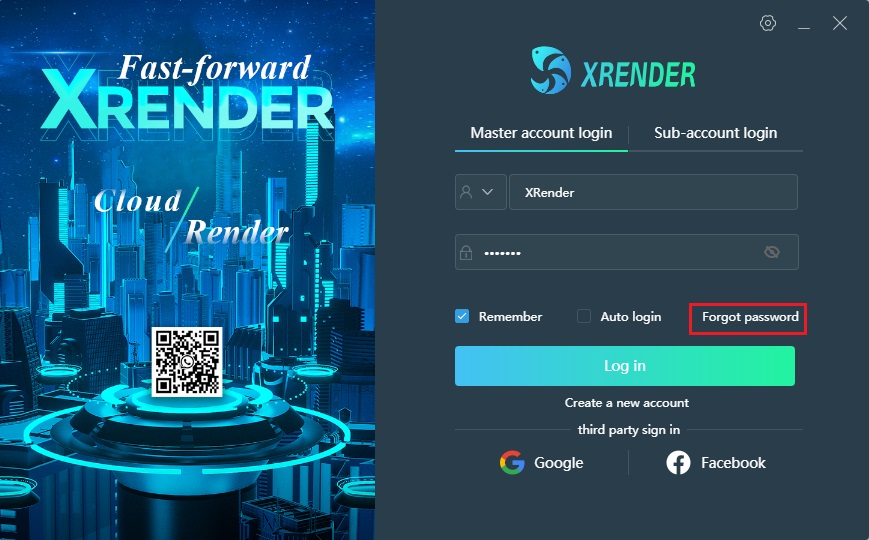 b. Please enter your email address to get a verification code.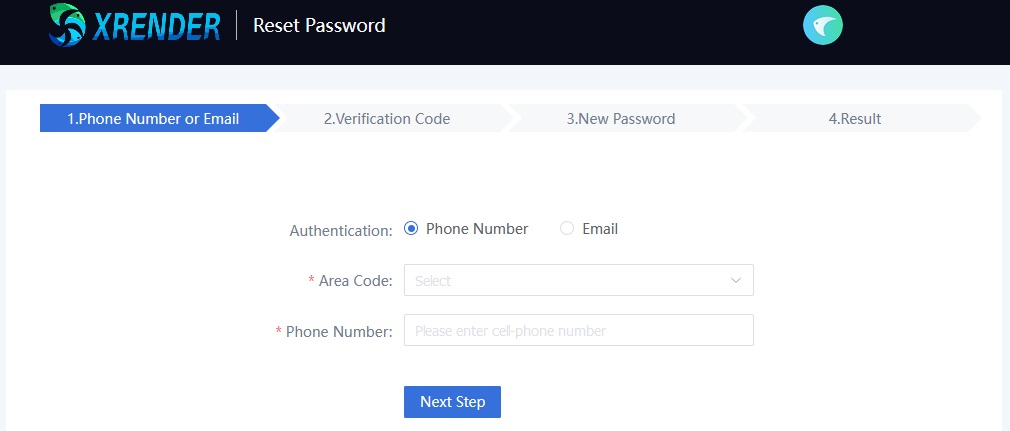 c. Please check your inbox for the verification code.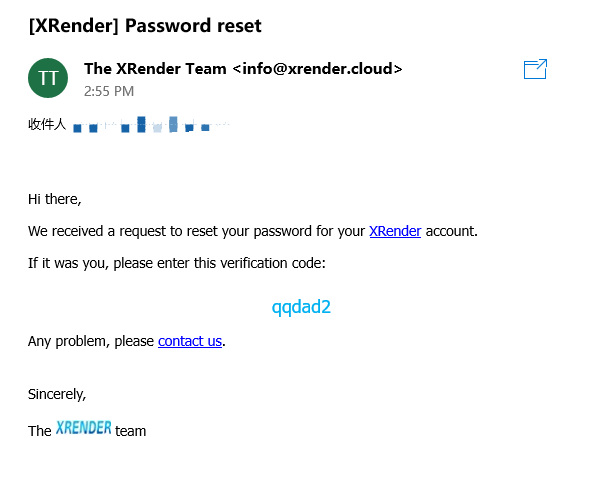 ---
Sub-account:
a. Login to the XRender User Center with the master account.
b. Open the Sub-account panel and reset the password.